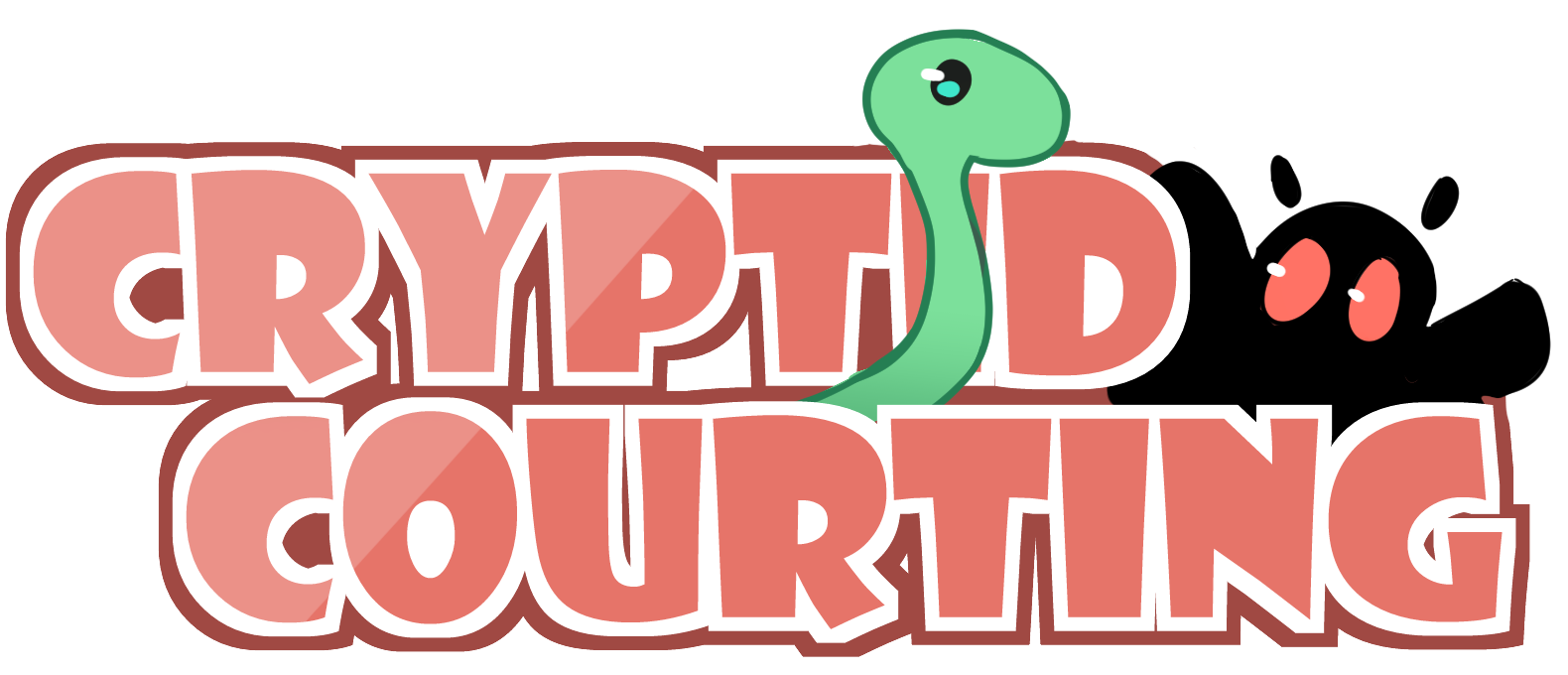 Cryptid Courting
A downloadable game for Windows and macOS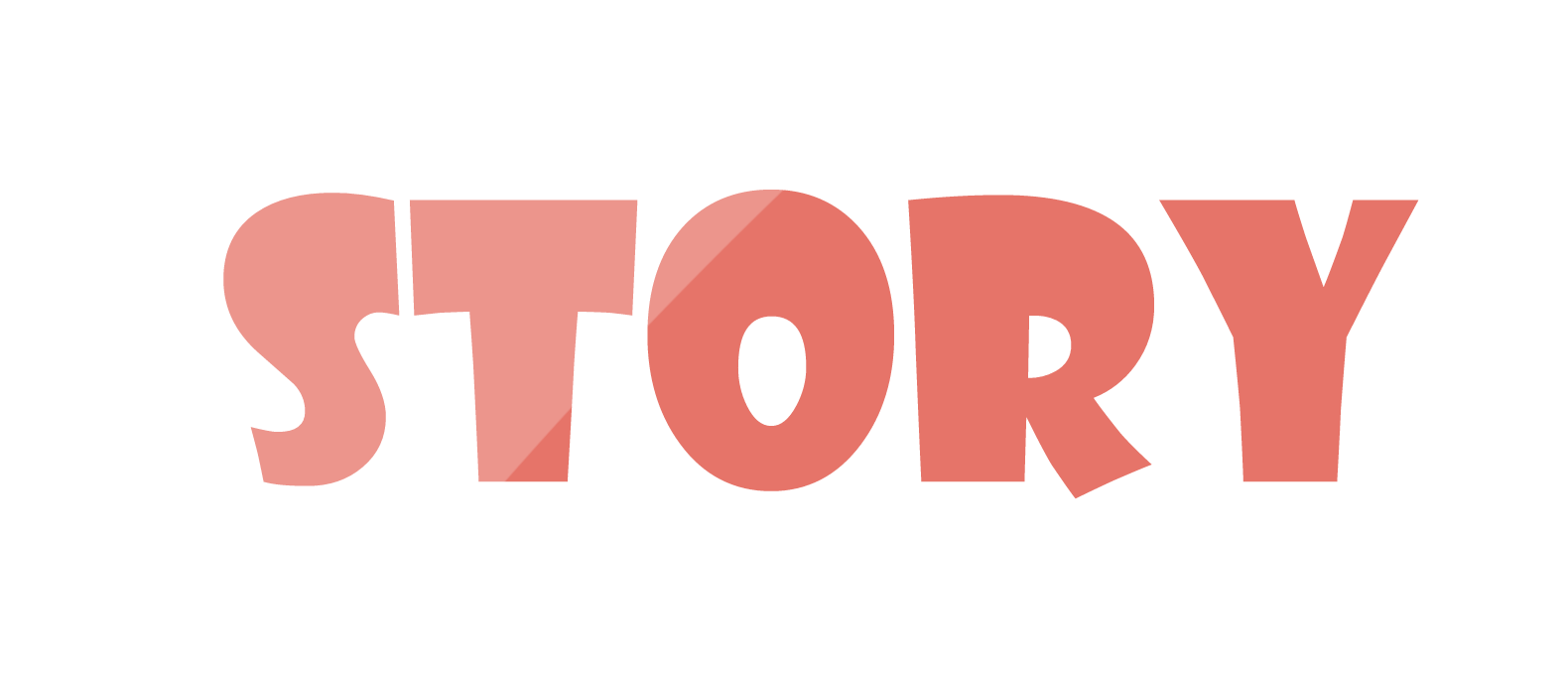 Cryptid Courting is a demo of a lesbian dating sim set that lets you explore the town of Crymoure while trying to court one of the 6 available cryptids. After Amria Love lost her job as a doctor after she done something she wasn't supposed to do shes now stuck in a whole new world she never thought existed, luckily though she has a new job lined up for her new life, one at a...crytpid dating agency?????
This demo is really rough around the edges, right now only the common route and some parts of the routes are done but overall unfinished. in the final game all 6 will be playable. I just wanted something in time for yuri game jam 2020 :). So that means the writing and pacing may be off since I was focused more on the mechanics so just be aware.
The main character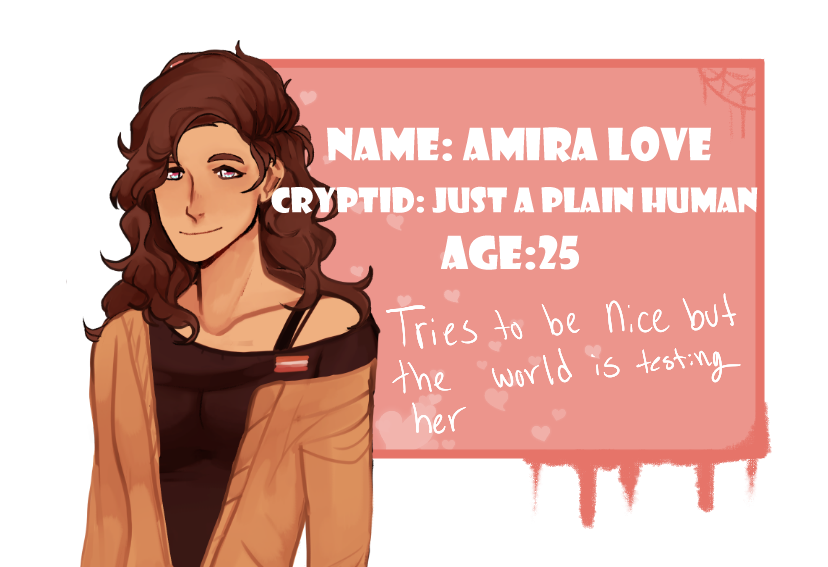 The Love Interests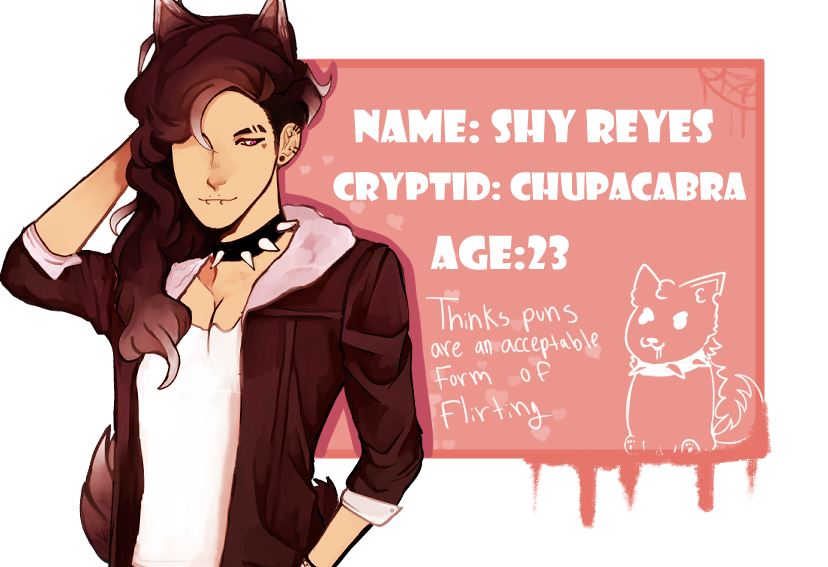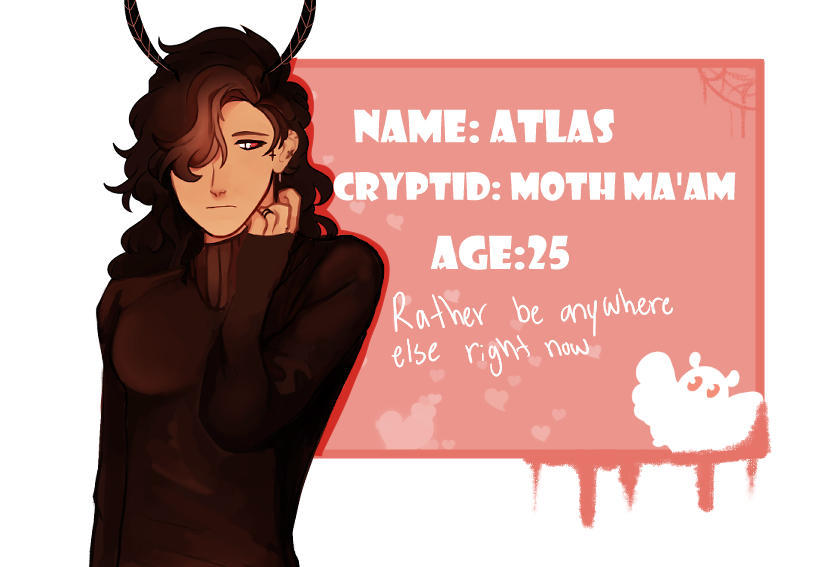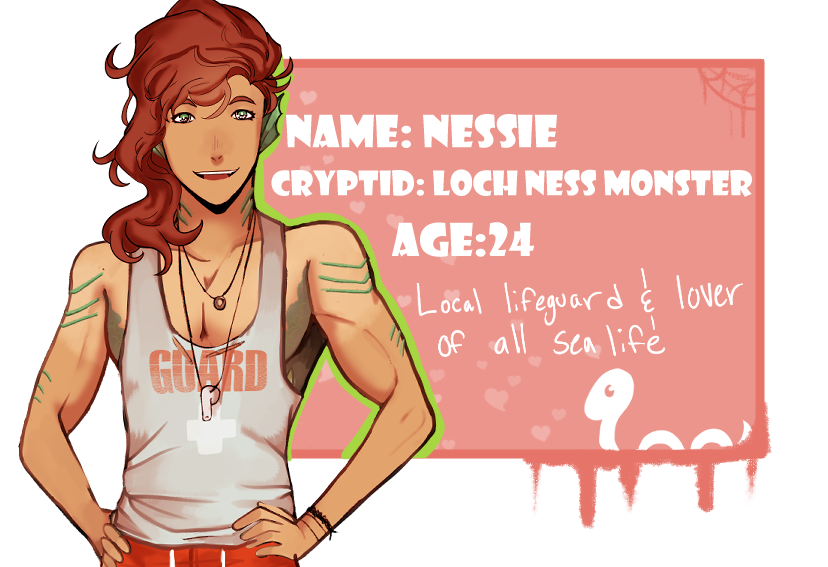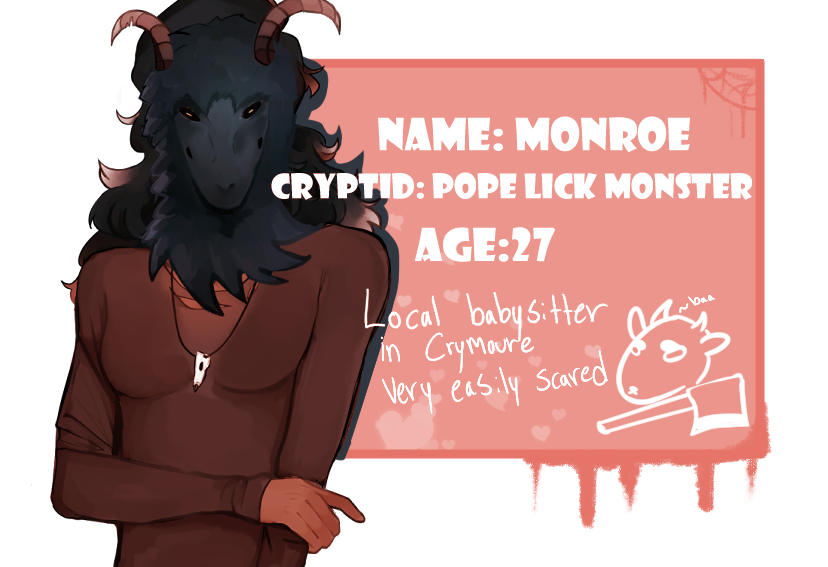 The side Love interests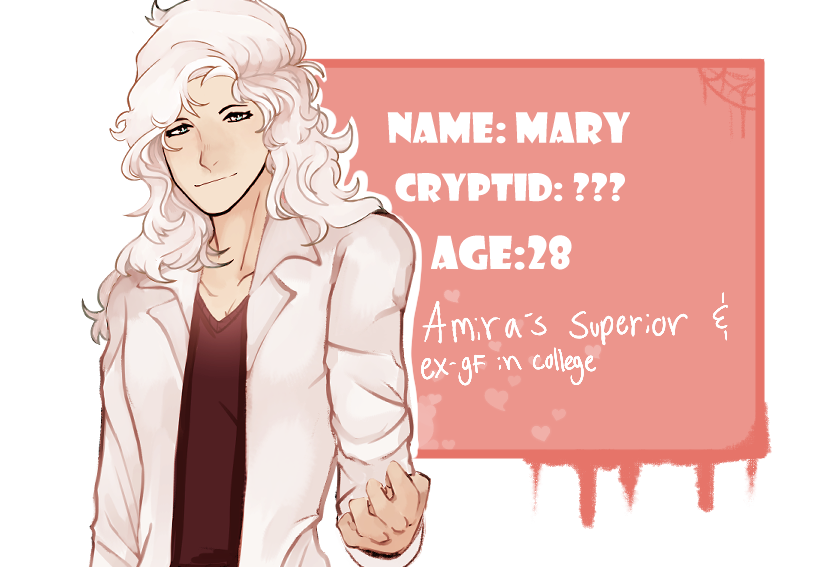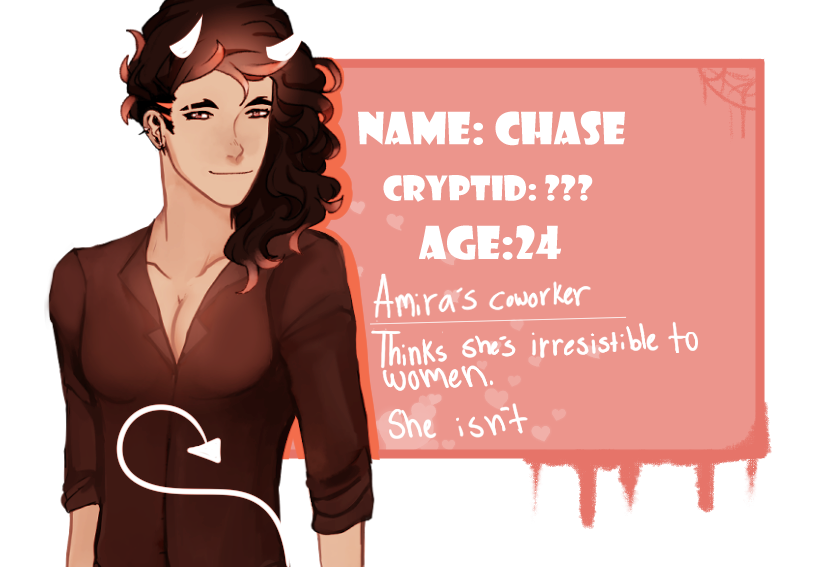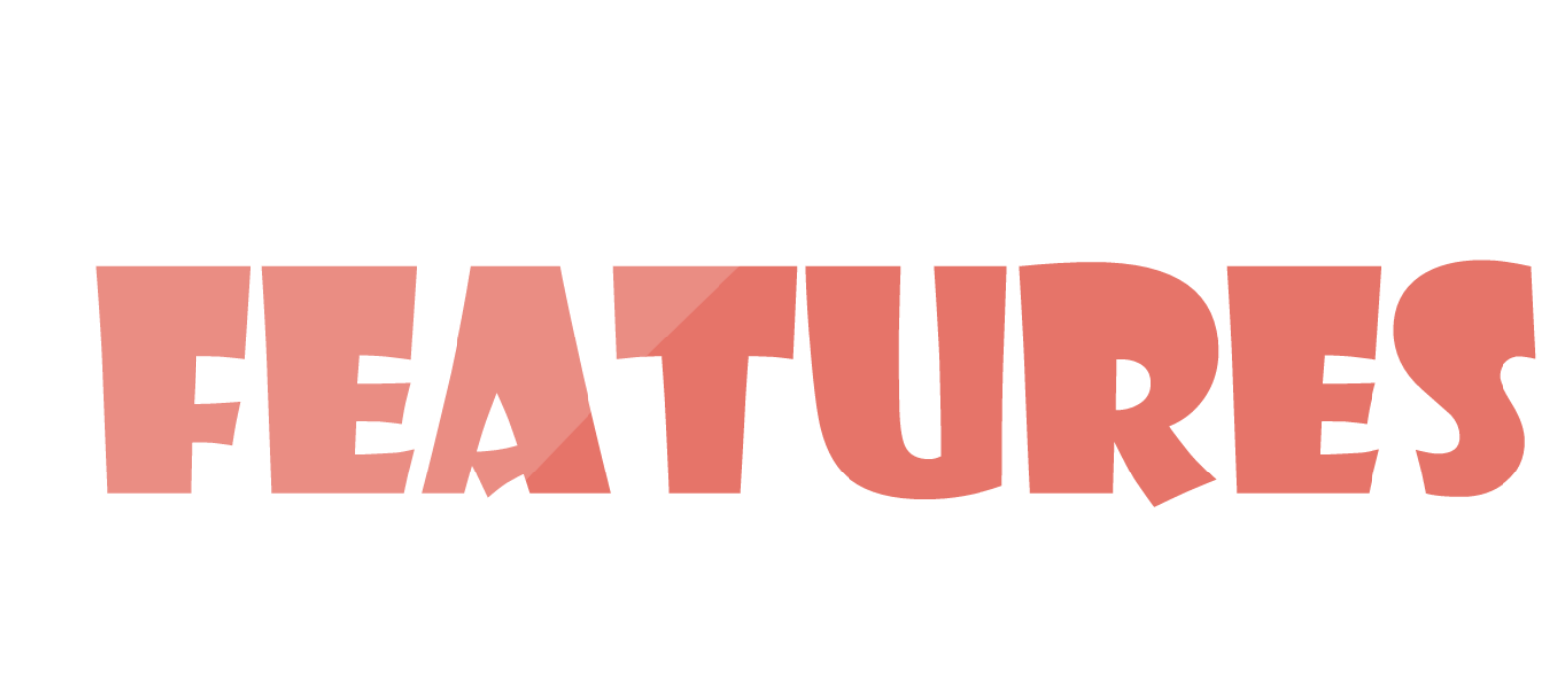 interactive date/map system: go on dates where you can talk,touch and do stuff with your date. choose from many different destations for your date to go to.
working phone: go on crygram and earn new stories to read based on which route you're in or the choices you made. change your wallpaper and call people.
Gifting system: buy and gifts for your cryptid and give them to them when on dates

features to be(Unfinished):
animated sprites and cgs: all sprites are animated along with certain backgrounds and Cgs
job system: Earn money at your dating agency job finding clients their soulmate, play minigames, and raise your stats to get raises so you have money to go on more dates, upgrade your house, and buy gifts
updated dating system: where you can date (almost) any of the main NPCs in the game. Planning on having dating minigames(such as you making dinner and getting your house ready for a date).
ending tarcker/achivemnts: If you check you can see the outline of this in the game. in the future, you will be able to see all your endings you got(As that was a problem in my last game) with the ability to gain achievements along the way
other: upgrading /decorating your house and maybe a dress-up system. But these are way low on the list and may or may not make it .
disclaimer:
I wouldn't really call this a demo but more of a proof of concept for yuri game jam 2020 so everything here is not set in stone. backgrounds and sprites may change and new features may be added. this game is in very early pre-alpha stages. I am a one dev person team, everything is made by me. the art, coding, and the writing with no budget so please keep that in mind.
Content warning:
righ now its just body horror and some eye horror
while the demo may not touch on it this game will include a lot of triggering topics in addition to body horror and gore. I may add a feature to censor that stuff if the player so wishes but the demo right now doesn't have any of that.
Nsfw content?
there will be a nsfw patch of the game that contains 18+ cgs and a foreplay mode that the regular one won't contain. this will be paid content but the main game will remain free but right now it doesn't contain any of that.
Other/ Socials:
you can make playthroughs/fanart of this game, and if you do I would love to see it! (Also thank you to the people who drew monster sweetheart fanart)
If you want to report issues, such as wrong name boxes, missing srpites/ typos, tell me where the errors are so I can fix it.
Note: when you choose where to go to on a date with atlas don't choose park since her sprite won't show up
if on a date and you choose gift and you have no gifts to give, just press the back button to get out of the gift screen
Play my other game Monster Sweethearts if you haven't!: https://llonelly.itch.io/monster-sweethearts
my main blog: https://llonelly.tumblr.com/

my oc blog:https://monster-sweethearts.tumblr.com/
My Carrd: https://llonelly.carrd.co/
read my webcomic: https://www.webtoons.com/en/challenge/far-cry-from-lovegl/chapter-1/viewer?title...
Download
Click download now to get access to the following files:
CrytpidCourting-1.0-pc.zip
261 MB
CrytpidCourting-1.0-mac.zip
243 MB